DRIVING INSTRUCTOR IN BROADMEADOWS (3047)
People drive recklessly on busy roads to reach the offices one time. The cases of reckless driving are increasing each day in the city. There is a lack of professional drivers in the city because of bad quality training. We are among the most trustworthy driving schools in the city. Our talented driving instructors make driving an easy task for every new student. By joining our driving school Broadmeadows, you will get the following advantages:
Highly experienced team of drivers
Regular road tests for every student
Reasonable fees
Updated vehicles
Training to drive on roads with traffic jams
Our driving instructor Broadmeadows gives you the training on how to park a vehicle on the roads and other things.
We teach you how to take a turn on the road and how to allow other vehicles to drive safely.
CALL US FOR DRIVING LESSONS IN BROADMEADOWS (3047)
What else?
Comply with laws
Our driving school has good records. We abide by the current vehicle laws and never break any rule for our benefit. We believe in the safety of every student.
Extra classes
Our driving instructors pay attention to the training of each student. If some students need more efforts, we do not hesitate to do that. We also conduct extra classes for weak students in the same fees.
YOU CAN BOOK OUR DRIVING SCHOOL FOR THE BEST QUALITY DRIVING LESSONS BROADMEADOWS BY A CALL OR SMS. OUR DRIVING SCHOOL WILL MAKE YOU A TALENTED CAR DRIVER.
At Punjab Driving School – We Don't Just Teach The Test
Punjab Driving School has programs to precisely meet your needs, incorporating the best driving instructors in Broadmeadows. They can provide classroom training, behind-the-wheel instruction and simulator experience. We strive to challenge our students, of all ages, to develop techniques and skills which will enable them to drive defensively and make accurate judgments every time they get behind the wheel.
Top-class Driving lessons
We are committed to teaching your teen how to be a safe, defensive driver for the rest of his/her life. We focus on teaching precision vehicle control, hazard recognition and safety threat awareness.
Our driving lessons are done in our dual-control vehicles and are video and audio recorded for our training purposes. These recordings are not shared with anyone.
All of our instructors are leaders in their field, subject matter experts and accomplished teachers who are professional, licensed and are continually receiving updated training.
The entire training is done within a 10 mile radius of our office location, or from one of the Punjab Driving School offices.
Skills covered at our driving school:
Starting
Stopping
Signalling
Backing Up
Steering
Turning
Parking
Intersections
Three-Point Turns
Entering/Exiting Highways
School Bus Safety
Railroad Crossings
Sharing The Road (Other Vehicles And Pedestrians)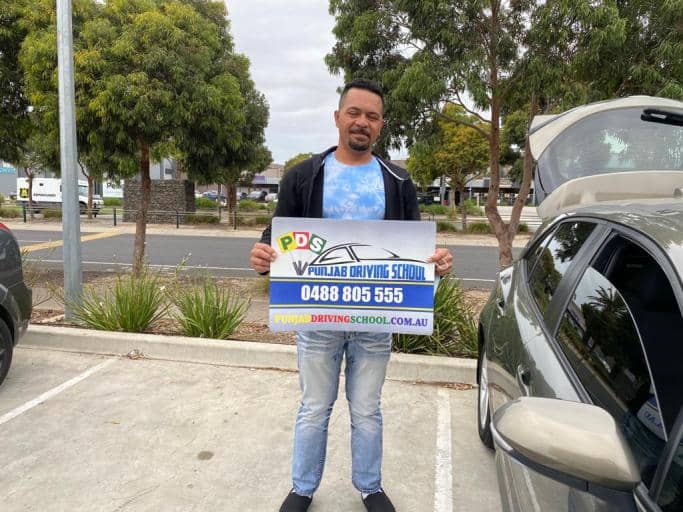 All Punjab Driving School's instructors complete an extensive pre-employment interview prior to being accepted into our training program. The training program for instructors consists of three weeks of classroom and field training, so they are well versed and knowledgeable about teaching methods, traffic laws, rules and regulations, in addition to defensive driving techniques.
​We look forward to providing you with the best driver education services possible!
Why we are among the best
Punjab Driving School Broadmeadows has been a family-owned and operated business in Broadmeadows. We strive to be a leader in educating our future drivers. We have been successfully teaching students for over 50 years. It has always been our mission to provide strong and thorough driver's education instruction with our professionally developed curriculum.
We are everywhere for you
Punjab Driving School locations offer standard programs and clinics for Defensive Driving and Teenage and Adult driving classes, all satisfying licensing requirements. Service areas include: Boradmeadows, Coolaroo, Glenroy, Essendon, Craigeburn, Bundoora and Deer Park.
Punjab Driving School in Boradmeadows is available when you or your teen needs a perfectly crafted driving class. Our driving school is one of a kind and we are focused to accuracy.