DRIVING INSTRUCTOR IN BUNDOORA
Transportation is an essential and inseparable part of any person's life and it's essential for every individual to know how to drive a car. For this, opting for a professional driving school in Bundoora can help you.
A driving instructor plays an important role in teaching the amateur how to drive a car safely on the road. The responsibilities of a driving instructor include preparing the student for an emergency situation. Considering this, the instructors can teach about the maintenance of a vehicle along with the proper understanding of the traffic rules.
Driving lessons are important for the learners to acquire driving skills. The lessons are useful for achieving a driving license and learning safe driving on the road. Professional driving lessons are designed to meet the requirements of the learners. They educate the learners on different parts of the car and safe operating procedures.
CALL US FOR DRIVING LESSONS IN BUNDOORA
The perfect place to find a driving instructor and a perfect driving lesson is a driving school. Driving schools bundoora are the best place to learn driving as they provide the individual learner with a skilled driving instructor and a perfect driving lesson. Punjab Driving School is the best driving school you can find across Melbourne, at PDS we teach the learners important driving lessons that are created according to the rules and regulations of Australia. We are proud members of ADTAV and operate in Bundoora and surrounding suburbs.
CALL US TODAY AND SEE WHAT OFFERS WE HAVE IN STORE FOR YOU!
Punjab Driving School – Ensuring The Fastest Way To Learn Better Driving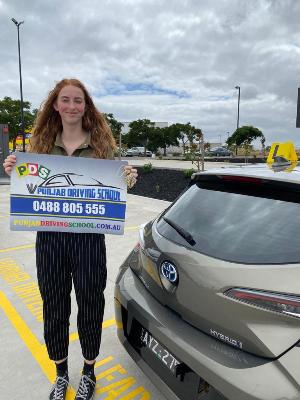 Our driving instructors at Punjab Driving School understand the importance of apt driver learning in Bundoora. In many cases, driving schools take the advantage of this and charge you a larger sum. But, this isn't the case with Punjab Driving School. Our instructors are highly trained in the standards of the latest safety & rules of the road.
The perfect driving class designed for you
Our friendly, supportive instructors are Ministry-Certified with more than a decade of instruction history. Our instructors help make it a fun, positive and safe environment for learning. Now is the perfect time to start your class, or behind the wheel training. We know this process can be expensive. So, we constantly monitor our competitions' pricing. We offer information-rich and engaging in-classroom drivers' education.
Punjab Driving School has the most experienced instructors in Bundoora. We offer a safe, fun, empowering environment for new drivers to learn the best driving skills. Punjab Driving School has designed the classes with the busy student driver in mind. We have a very flexible system of driving classes that allow students to take the classes to accommodate their schedules at their own pace. We appreciate that your life is busy with school, work & volunteer activities.
Our mission is to develop the best drivers in Bundoora
We are the only driving school in Bundoora that provides private, one-on-one driving instruction in our dual control fully equipped driver training vehicles. This gives us full control of the vehicle providing unparalleled safety which minimizes distractions and allows hands-on training with an emphasis on driver safety.
Your highly qualified driver trainer will make the entire coaching experience as easy as possible. From the core skills, you need to be able to operate a car legally and effectively, to expert eco-driving sessions that enhance your skills as a driver.
We are always there for you
Whatever you need, we have the right driving course for you – always personal, comprehensive and tailored to your needs. We work hard to give our clients the help they need, which is why we have great feedback about our approach and the training provided.
Come speak with us and see our methods for yourself. We ensure to make the chemistry right, learning seems to happen on its own. We at Punjab Driving School would love to hear from you. For all enquiries and bookings, get in touch with us today.