DRIVING LESSONS & INSTRUCTOR IN COOLAROO
Meet The Expert Driving Instructors At Coolaroo From Punjab Driving School
Punjab Driving School Coolaroo has been in this industry of driving training since years and knows every ifs and buts of the world. We strive to be a leader in educating our future drivers. We have teaching students of all classes and ages. It has always been our mission for our driving instructors to provide strong and thorough driver's education instruction with our professionally developed curriculum. We are dedicated to teaching all of our students the rules of the road, while giving them personal and proper road skill training.
What we are focused at?
At Punjab Driving School, we make it our priority to employ the best teachers who are able to deliver top-class driving lessons in Coolaroo. They are certified and taken to the team only after proper background checks and physical exams. Our instructors are professional, caring, and experienced in giving our students the personal attention and confidence needed to develop good safe driving techniques. We work hard to ensure all of our students succeed and have a positive experience in driver's education.
Punjab Driving School is dedicated to working with the community in developing safe, responsible, and courteous drivers.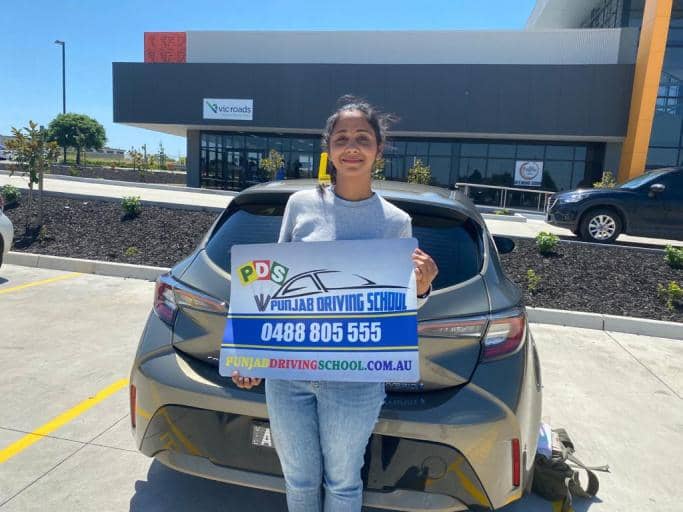 Curating expert drivers for years
Teens and adults who learn to drive at our professional driving school are taught good driving habits from the beginning. Our instructors are seasoned and have the experience to attentively observe each student while driving and to address each and correct any issues you or your teen may have. From checking all mirrors to driving defensively on busy highways, taking a course at our school can give you added confidence on the road and a sense of peace of mind in knowing that you have been trained by caring, highly skilled instructors.
If you or your teen is preparing for a driving exam, call Punjab Driving School at Coolaroo today to discuss how we stand out among others. We offer quick response times and are open seven days a week with evening hours available for your convenience.
Our philosophy
Punjab Driving School believes in the importance of sharing information along with the driving lessons. Ignorance is the cause of the majority of hardships when it comes to driving and road safety.
We believe that ignorance is a state of being uninformed or a lack of knowledge. Ignorance of the law is "no excuse", stands for the proposition that the law applies also to those who are unaware of it.