DRIVING INSTRUCTOR IN MAIDSTONE
Car driving boosts your motivation and inner spirit. Many youngsters are now learning to drive for a better quality of life. If you want to learn car driving from a reliable source, contact Punjab Driving School Maidstone. We are one of the leading driving schools in the city providing driving lessons to all age groups.
At Punjab Driving School, you can expect the best. The best customer service, the best driving instructors, at the best prices. Learning to drive can be a daunting experience, and if you think about it, the driving instructor you choose today could determine the future decisions you make in your life. This is why choosing the best driving instructor in Maidstone is the key to safe driving.
BENEFITS OF ATTENDING OUR DRIVING LESSONS IN MAIDSTONE
We provide professional driving lessons to all the students at affordable prices.
Our courses are job oriented.
We train you in driving on all good and bad kinds of roads.
Our driving instructors in Maidstone provides you the knowledge of all the new traffic laws, rules and regulations.
We have a well-qualified team of driving instructors who are friendly in nature and knowledgeable.
Our driving school has high passing rates.
We have all modern and advanced cars with smart features. Apart from that, we also have manually operating cars.
Our driving instructors provide training on weekends and public holidays too.
CALL 0488 805 555 TO GET THE AFFORDABLE DRIVING INSTRUCTORS TO CLEAR THE TEST IN ONE ATTEMPT IN MAIDSTONE.
Due to more inquiries, our driving school has many applications. To take the superb quality driving lessons from our driving school, you should book our services now. You can call us or send a text message on WhatsApp. Besides that, you can send an email on our email ID with your questions.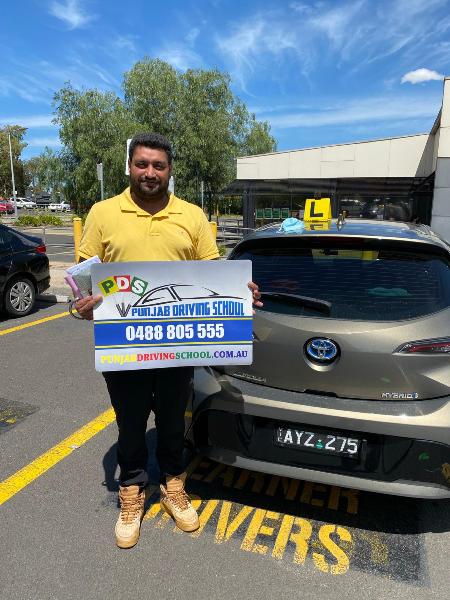 Our team will send answers within 24 hours. You can also have a look at our official website to get a clear idea of our driving courses, fees, and cars. Our Driving School Maidstone also provides traffic safety and driver education to adults (from beginners to experts), teens (15-18 years old), and to individuals or corporations who want to learn accident avoidance techniques.
Why not get in touch today to discuss learning to drive with a team of instructors who care here at Punjab Driving School.