DRIVING LESSONS IN BRAYBROOK​
Let's drive with expert trainers from Punjab Driving School! Our driving school Braybrook provides you a very economical rate with superior service. We will be available at every stage of learning. Our driving instructors are experts in their car teaching with proper guidance. Our professional drivers are well knowledgeable and experienced. We have pioneered in the field of guiding for many years If you wish to learn, join our school.
Learning to drive isn't almost always getting a driver's license, but is an important skill at all times. Since our inception, Punjab Driving School has delivered great value for its customers. We have a mission to show you safe driving skills. We've informative and interactive courses you'll undertake. Punjab Driving School has been teaching teens to be safe drivers in Braybrook for the past 15 years. Our driving school is licensed, insured and bonded in the State of Victoria. We are a leader in driver education and an early pioneer in the industry.
Flawless Driving Lessons
Throughout the future, we've dominated regarding conveying top-notch services to the clients. We are figuring on the lookout for creating quality driving lessons that make us the best school in Braybrook. With us at Punjab Driving School, you get to know the principles and regulations of driving school, achievements, and the goals of driving.
With the course schedule, Punjab Driving School in Braybrook, expects to line up the best driving lessons for the would-be drivers in all the various conditions which include starting the car, following traffic signs, gear shifts gears.
The Purpose Of Our Driving School
Punjab Driving School in Braybook was built eyeing the concept of helping people get the Drivers License as quickly, conveniently, and safely as possible. Our certified instructors are friendly, patient, and well prepared. They are thoroughly trained to deliver the experience and knowledge necessary to develop safe driving habits.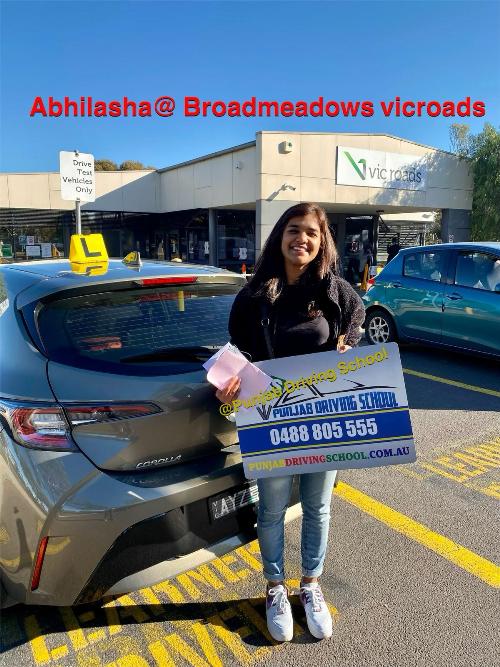 No matter what your driving education needs may be, Punjab Driving School has a program for you. We provide a stress free, enjoyable and safe environment conducive to mastering the rules of the road. We welcome the opportunity to serve you. So, make sure you book your driving lessons today with Punjab Driving School. With our affordable driving lessons, you can learn to drive for just a small cost and have peace of mind that you're getting nothing but the best.
Call our driving school for local driving instructors in Braybrook