DRIVING INSTRUCTOR IN BRUNSWICK
CALL US FOR DRIVING LESSONS IN BRUNSWICK
At Punjab Driving School Brunswick, we understand that everyone learns at a different pace. Our instructors ensure that students of all skill levels, ages and backgrounds feel comfortable with a teaching style that focuses on patience. We go above and beyond to ensure students are safe at all times. All of our trainers have successfully completed background checks, obtained fingerprint clearance, completed extensive in-car and in-class training, and are randomly drug tested. All of them are certified by driving authorities in VIC. Most driving instructors at Punjab Driving School Brunswick, are former school teachers or law enforcement officers, and thus, they have a high level of experience behind the wheel, in education and with teens. Best of all, each one is friendly and patient.
How can we help you?
We provide air-conditioned classrooms with modern projectors and other facilities to the students.
Our driving school provides an array of new car models with advanced features and specifications.
We prepare you in such a way that you will easily pass in the road tests for gaining a license.
Our instructors provide driving lessons even on public holidays and weekends especially for college students and working people.
We give the information about the latest traffic laws, rules and regulations to all the students.
Learning to drive is an important time in anyone's life. It doesn't matter if you are a beginner, or if you have some experience of driving in the past, Punjab Driving School and its team will do all we can to teach you in the most efficient and effective way. With comfortable cars and driving instructors who are passionate about helping you learn, we can make sure your driving lessons are educational, safe and enjoyable too. Ideally, you should go for a single lesson booking first and depending on how was your comfort level with the instructor; you can then choose from the long term package options.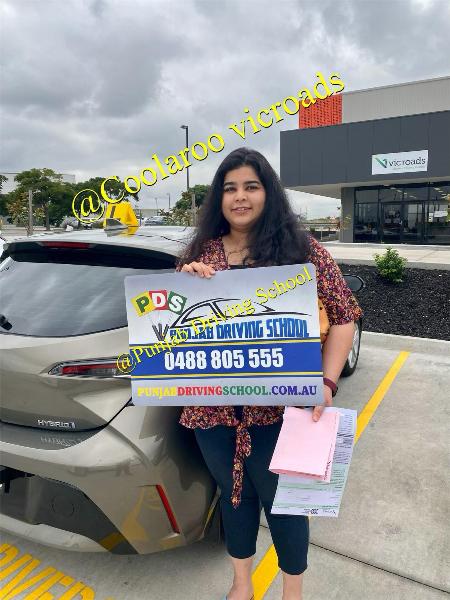 CALL US FOR DRIVING LESSONS IN BRUNSWICK
Punjab Driving School Brunswick is one of the most respectable ones in the city. We specialize in this area from the last 15 years. Our driving school hires some of the most talented and skilled driving instructors. Apart from cost-effective car learning packages, we also take regular road tests for the betterment of all students.
TO BOOK THE SERVICES OF OUR DRIVING INSTRUCTOR BRUNSWICK, GIVE US A CALL OR SEND A TEXT MESSAGE. YOU CAN ALSO CONTACT US VIA EMAIL.