RECEIVE THE BEST DRIVING LESSONS FROM OUR DRIVING SCHOOL CRAIGIEBURN
Patience is the best tool to learn driving in an effective manner. We at Craigieburn driving school teach driving in such a beautiful manner that the students will never forget the important tips.
Our driving school has been training many students in driving from one decade and more. We aim to make you the professional driver within some weeks. Apart from that, we would like to share with you some good things about our driving school.The key characteristics of a good driving instructor would be –
Patient
Friendly
Understanding
Approachable
Good driver
Calm under pressure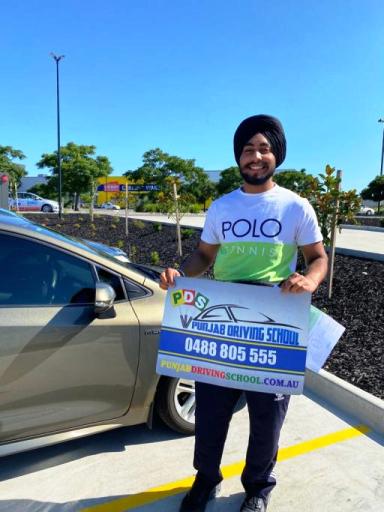 WHY CHOOSE OUR DRIVING INSTRUCTOR IN CRAIGIEBURN?
1. High-Quality Driving Training – We hire the most competent drivers from the city to give training to the students. Our driving instructors train the students in driving on all types of roads. Furthermore, they boost your confidence and prepare you for the road tests.
2. Current Laws – A skilled driver is the one who knows all the present vehicle rules and laws. Our driving instructor Craigieburn gives you updates on the latest rules and laws. You can drive with safety by taking our superior quality driving lessons.
3. Learn Every Car – We train you in such an excellent manner that you can drive efficiently every car model. Besides that, you will know to operate all car functions in a proper manner.
IF YOU WANT THE TOP-LEVEL DRIVING LESSONS CRAIGIEBURN, CONTACT US BY A PHONE CALL OR SEND US A TEXT MESSAGE. OUR DRIVING INSTRUCTORS ARE READY TO MAKE YOU A DRIVING EXPERT WITHIN A FEW DAYS.
Experience The Best Driving Upgrade Delivered From Punjab Driving School
Make a difference in the safety of your community while learning to drive in a professional and more appropriate way through the driving lessons offered by Punjab Driving School Craigieburn. We train teens, adults and corporate drivers alike. It's an opportunity to be part of a business that matters.
Our unique and efficient driver training model allows you the opportunity to be on your own without being alone. You can make a positive difference in your community by reducing accidents and causing damage to the property around. Who knows someday you may kill your own mother or sister? This is the reason, get trained from the expert and trained driving instructors from Punjab Driving School.
Since our inception, Punjab Driving School has risen to a position of market leadership based on our strong performance which has resulted in a rapidly expanding reputation for excellence. We are a family owned company in Craigieburn, offering services as required by the students.
Our mission has been to provide excellent instruction in the art of driving to new and experienced drivers. Punjab Driving School is Craigieburn's largest certified driver training school. We have been offering a menu of services throughout 8 locations including Braodmeadows, Coolaroo, Essendon, Glenroy, Craigieburn, Bundoora, and Deer Park.
High performance master classes
Providing excellent instruction in the art of driving for new drivers, mature experienced drivers, commercial operators, and emergency vehicle first responders. With over 50 years of experience, our comprehensive driver's education courses and menu of services offer a range of options to become licensed, safer, more confident, and more experienced drivers.
Our driver training courses provide new drivers with a strong foundation of skills by developing the skills needed to be confident and more experienced drivers. State certified driving instructors teach new drivers how to learn to read all hazards and dangers of the roads, terrain and other drivers through our one-on-one lessons.
We don't teach new drivers how to pass the test, we teach new drivers how to drive!
Bespoke driving sessions
At Craigieburn, Punjab Driving School has been helping new & seasoned drivers learn driving skills that build confidence and save lives. Our accredited driving instructors have logged thousands of in-car driving training hours. We offer a safe, encouraging environment for new drivers to adopt strong driving skills and learn how to adapt to different driving conditions.
Our team prepare you to succeed with the professional level tests in Craigieburn.