DRIVING SCHOOL IN EPPING
Choosing a correct and efficient driving instructor is the first and the most important step to becoming a smart, safe and efficient driver. A well-maintained driving school in Epping also helps in obtaining the much-awaited driver's licence. There are many options available when making a selection for the driving school. Easy way is the word of mouth. Counting on someone else's opinion could sometimes prove to be useful, in other cases, not so good.
The key is to find a driving instructor who you think would be patient, comfortable to learn from and not be intimidated by them. Following the instruction is essential, but more important, on the instructor's part is to give the right instructions. Very often, people tend to hurry into giving the final driving test, which is not the right approach. It is important to understand your skills as a driver, if you understand the driving lessons imparted and when you are confident, go for the test.
CALL US FOR DRIVING LESSONS & INSTRUCTORS IN EPPING
With a very high pass rate in obtaining a Victorian driver's licence, Punjab Driving School has a reputation of being one of the best Driving schools in Epping and the surrounding suburbs. Since you are spending money on the driving lessons, it is wise to spend a little extra in taking an extra driving lesson or two rather than trying to save money there and re-appearing for the driver's test with low confidence. We can prepare you for the test with a well-designed course to help you pass the driver's test with ease.
Our unique approach to teaching, one-of-kind teaching techniques, and efficient program structures make Punjab Driving School an excellent choice for new and/or nervous drivers. We are the only school in Victoria that provides theory classes paired with practical knowledge, to ensure new driver safety and learning techniques. With an excellent record for Driver Education programs, there's no reason why you should look anywhere else when searching for the best driving instructors in Epping. We are passionate about what we do and we have a true passion for helping people learn, and with a high level of expertise regarding the Victorian roads.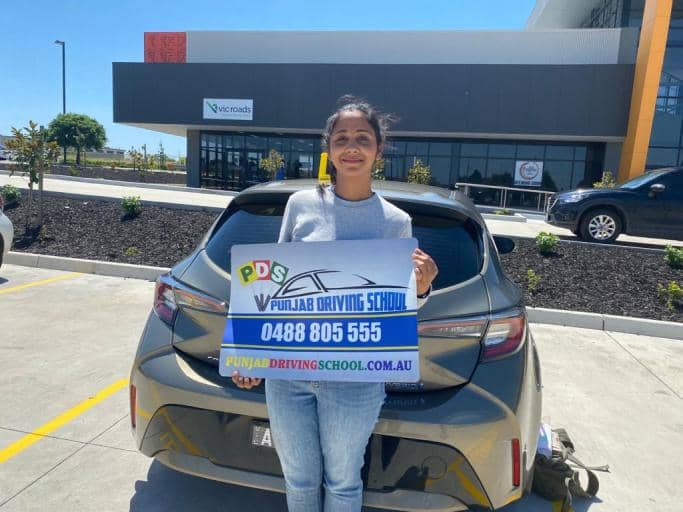 CONTACT US NOW TO AVAIL PERFECTLY MATCHED DRIVING LESSONS AT A LOW PRICE. CHEAP WOULD BE AN INCORRECT WORD AS WE GIVE YOU THE VALUE FOR YOUR MONEY.
Punjab Driving School in Epping is one of the prominent names when learners look for quality training sessions while learning advanced driving skills.