GAIN SUPERIOR DRIVING LESSONS IN FOOTSCRAY
Every student eagerly waits to get a license for driving. Driving can be a memorable experience only when you learn it from well-trained staff. Punjab Driving School in Footscray offers top-quality driving lessons to every student. Our driving school has been training the students for more than a decade. Our high-quality driving lessons make every student a responsible driver. They can also get many useful driving tips from Punjab Driving School instructors.
Experienced Team of Driving Instructors in Footscray
A student can gain expertise in the driving area only when he/she gets top-quality training. Our senior driving instructors hire the most competent and skilled instructors in our school. They have the knowledge and a long experience of driving different car models. Moreover, Punjab Driving Instructors have all the driving papers. Punjab Driving School offers customised driving lessons according to the needs of every student.
You can look at the list of our driving lessons and choose the one that suits your needs. If you have any confusion, our driving instructors will help you in selecting the right driving package. One of the major benefits of joining Punjab Driving School is that you can get confidence in driving. Our smart team of driving instructors train every student in an excellent way. You can also gain expertise to drive on any type of road by joining our driving school.
What Additional Things Does Our Driving Team Give to the Learners?
For more than 15 years, we have been offering top-quality driving lessons in the Footscray city. Our driving instructors professionally train the students. They also teach many other things to the students such as:
Our driving instructors provide you the charts of road symbols.
We train you how to drive safely on the busy roads.
We help you to pass road exams easily.
Punjab driving instructors provide valuable driving tips to every student while driving on the roads.
We will also provide a driving handbook to every student for gaining expertise in the driving field.
Our driving instructors train new learners by giving important driving tips.
They also train you in driving manual cars as well as automatic cars.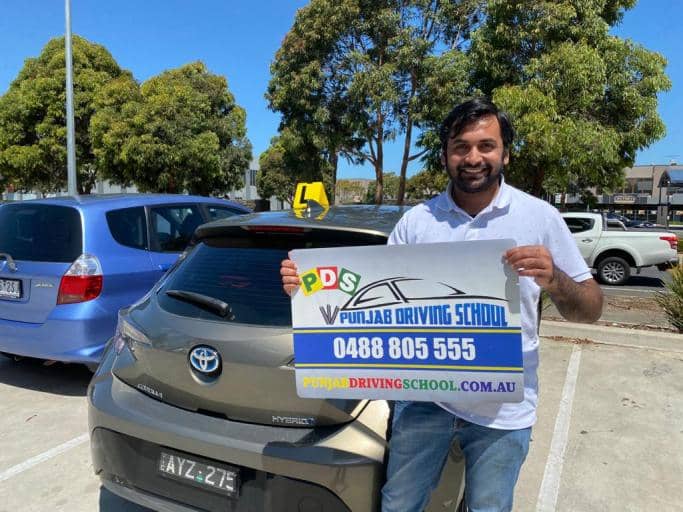 How to book Punjab Driving Lessons?
You can book our exceptional driving lessons at Punjab Driving School by calling us on 0488 805 555 or sending a mail on admin@punjabdrivingschool.com.au. To get more details of our driving packages, you can also check our official website and pages of Facebook and Twitter.