DRIVING LESSONS IN PASCOE VALE
Punjab Driving School has worked with kids for more than 15 years. We know how they think, how they act, and how they learn. Our Ultimate Driving Program is designed for the teenage mind set. Unfortunately, few driving courses go beyond the basics to turn students into smart, safe, and defensive drivers. Punjab Driving School delivering professional driving lessons that instils a continuous message of awareness and safety to young drivers throughout the course.
Here at Punjab Driving School, we offer our students a comprehensive learning environment, with a variety of support and services that are delivered with a passion for saving lives through education. Since our inception, Punjab Driving School has been instilling knowledge in students from the Pascoe Vale area and beyond. Our team members will go the extra mile to give our students the tools needed to become safe drivers.
The Best Driving School in Pascoe Vale
Driving is necessary to live a smarter quality of life these days. Do you want to become an independent driver? You can now contact our Pascoe Vale driving school for gaining valuable experience in driving. Our driving school has trained many teens as well as adults. Since 15 years, our driving instructors are putting their best efforts to turn amateurs into skillful drivers. We send our cars for servicing on a regular basis. Our driving school aims first to keep our students safe in every manner. In addition to that, we give the choice to every student to pick its favorite car. Our talented driving instructors will teach you to drive every car model in a smart manner.
HOW DO PASCOE VALE DRIVING INSTRUCTORS ASSIST YOU?
Our driving instructors provide training on all days of the week including public holidays.
We hire a qualified team of driving instructors for the students.
Driving packages provided by our driving school are cost-effective.
You will gain a license in a short period by taking driving lessons from our driving instructor Pascoe Vale.
We take regular road tests to bring improvement in the student's driving.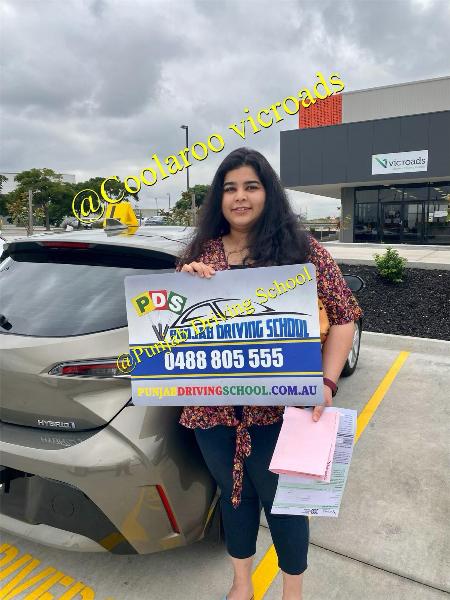 OUR DRIVING SCHOOL PROVIDES THE AFFORDABLE DRIVING LESSONS PASCOE VALE TO ALL THE STUDENTS. YOU CAN EITHER GIVE US A PHONE CALL OR SEND US A MESSAGE ON WHATSAPP TO BOOK OUR SERVICES. APART FROM THAT, YOU CAN REACH US THROUGH FACEBOOK OR INSTAGRAM PAGE.