WHY CHOOSE OUR DRIVING INSTRUCTORS IN PRESTON?
Driving schools keep on increasing but not all of them provide what actually you want. Do you want the kind, honest and reliable driving instructors for your training? You can now join Punjab Driving School Preston from today. Our driving school Preston is a leading choice in Preston and other areas of the city. We are providing driving lessons from the past 15 years. Further, we will show you some of the best points to join our driving school.
Why don't you give us a call and see how we create a fun, safe and educational environment for your driving lessons. We are happy to let you become a new driver. Our mission is to teach first-class driving techniques to enable you to become safe, smart drivers from the top driving instructors in Preston. Our packages are designed to suit all types of requirements from the students. We include the most appropriate and modern driver education program along with the best value to ensure you receive absolutely everything you need to achieve ultimate driving success.
WIDE RANGE OF DRIVING LESSONS IN PRESTON
1. Comprehensive Driving Courses – Our intensive driving lessons include all the things required to become a good driver. We give golden tips to drive safely on roads and how to avoid reckless drivers.
2. Highly Trained Instructors – The driving instructors at Punjab Driving School are not only qualified but also have many years of experience in the driving industry. They also have a license to give training to all the students.
3. Different Types of Cars – Our driving school has both manual and automatic transmission cars for you. We also keep cars in good condition by replacing its old parts and servicing.
Advantages of Driving Lessons
We provide driving lessons even on holidays in urgent cases.
Our driving school conducts regular road tests to improve student's driving.
Cost-effective driving packages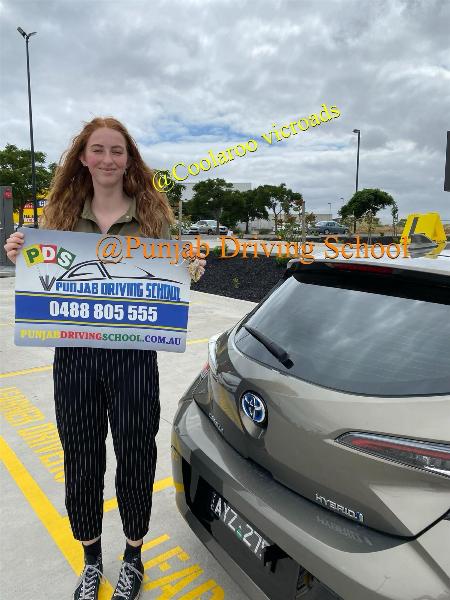 We are excited to assist your teens in obtaining their driver license. Our qualified instructors are certified by the driving authority board in Preston. In the classroom, the student will learn rules of the road, driving strategies, and most importantly, the safety involved in driving. Students will also receive behind-the-wheel training with our certified driving instructors. We are dedicated in providing efficient training that will ensure safe drivers behind the wheel.
OUR DRIVING SCHOOL LETS YOU ACHIEVE THE BEST DRIVING CLASSES IN PRESTON, SO BEFORE IT'S TOO LATE, ENROLL YOURSELF BY GIVING US A CALL OR MESSAGE.