DRIVING INSTRUCTORS IN ST ALBANS
When most people learn to drive, they generally want to pass their driving test as quickly as possible. However, unless the driving school you choose to offer intensive driving courses then it could on average 3 months or more to learn to drive from scratch and reach a standard that's satisfactory to pass a driving test.
Benefits of Attending Our Driving School
On average, a person will take approximately 30 to 40 hours to reach driving test standard. Obviously this can fluctuate depending on the speed and rate of learning. Everyone is different, but your driving instructor will generally be able to gauge better once they've seen you drive. This maybe after a few lessons.
We take classes on all days of the week and also on public holidays.
Our driving packages are affordable than other driving schools.
Our driving instructors give all the latest information about traffic rules, vehicle laws and regulations.
Our St Albans driving school has not violated any traffic rule or law earlier.
We accept payment by cash, credit cards, debit cards, and e-wallets.
By attending our driving school, the students will receive their license soon.
We train students to drive on all types of roads to boost their confidence.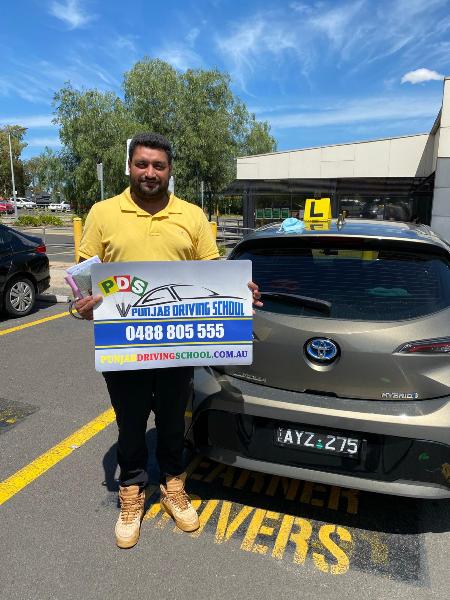 TAKE DRIVING LESSONS FROM OUR TOP-NOTCH SCHOOL IN ST ALBANS
Our driving school has been a famous name in the field of driving. Punjab Driving School specializes in this field for the last 15 years. Our driving instructors in St Albans provide professional quality driving lessons to all the students.
The vehicles we use to train in are up to date and modern in order to cater to all generations, from teenagers to adults and seniors. They each have been through extensive regular safety checks to maintain a safe environment during sessions. We initially started with a goal to relate with our students as much as possible, this meant we would do what we could to see from their perspective and deliver exceptional driving lessons at very affordable and reasonable prices. We want the value of our driving school to exceed student's prior expectations.
TO TAKE DRIVING LESSONS IN ST ALBANS FROM OUR DRIVING INSTRUCTORS, CALL US OR GIVE US A TEXT MESSAGE.
Punjab Driving School provides accurate driving courses that are designed to provide accurate knowledge of driving and meet the standards in St. Albans.