DRIVING SCHOOL IN WESTMEADOWS
Car is one of your most beautiful dreams for which you work round the clock. Why spoil your dream by taking driving lessons from any ordinary driving school Westmeadows? Punjab Driving School is one of the most leading driving schools in the city. From many years, we are providing high-quality driving lessons to college students, working women, and men. Besides several years of experience, we have many other good points.
Punjab Driving School's mission is to offer a unique and progressive drivers training program that addresses the needs of the modern driver, as well as providing a welcoming customer service experience to all of our students. To retain top qualified office staff and driving instructors that exhibit professional, ethical, and personal standards that are far above other driving schools.
BENEFITS YOU WILL GAIN BY ATTENDING OUR DRIVING INSTRUCTORS & LESSONS IN WESTMEADOWS
1. Training from Good Driving Staff – We select the most efficient driving instructors for your training. They have spent many years in the driving industry which will help you to gain the best driving lessons. Apart from that, they have clear past records and we check their personal as well as background before hiring them.
2. Student's Safety – Our driving school has the goal to give the best driving experience without harming the students. So, we take care of our cars properly in order to avoid injuries during the driving sessions.
3. Professionalism – We provide the training by keeping in mind about the professionalism. Our driving instructors in Westmeadows gives you information on new rules and vehicle laws.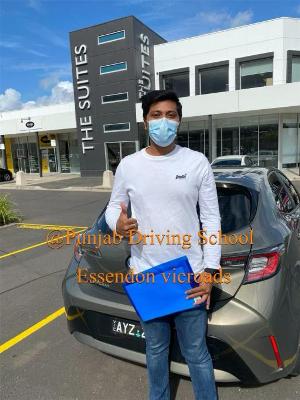 All our instructors go through extensive background checks, complete state requirements, and all are former police officers – ensuring that you, or your loved one, will be receiving the most up-to-date techniques, information and safe driving standards. Our students are taught the dangers of the road, the dangers in the car, how to avoid distractions, the latest driving laws, and the key components of safe driving.
THERE ARE MANY WAYS TO CONTACT US. YOU CAN CALL ON OUR TOLL-FREE NUMBERS OR SEND US A MESSAGE. TO TAKE DRIVING LESSONS WESTMEADOWS FROM OUR DRIVING SCHOOL, YOU CAN ALSO SEND US AN EMAIL WITH ALL YOUR PERSONAL DETAILS.
The instructors at Punjab Driving School are committed to teaching our students how to be the safest drivers possible.