DRIVING SCHOOL IN ATTWOOD
Taking your Driving School seriously is important if you want to avoid fatal injuries due to car accidents. If you want to become a smart car driver, book the services of our driving school in Attwood. Punjab Driving School was founded 15 years ago. We have a smart team of driving instructors to give the best quality driving lessons.
If you are looking for cheap driving lessons anywhere in Attwood, you have certainly come to the right place. Punjab Driving School has a great team of driving instructors right here waiting to teach you everything you need to know about learning to drive.
DRIVING INSTRUCTOR & LESSONS IN ATTWOOD
Driving on Different Types of Roads – We train you in driving on different types of roads so that you don't feel afraid. Our friendly and competent driving instructors will boost your confidence on the roads.
Traffic Laws – Our Attwood driving school gives you updates on new traffic laws and vehicle rules and regulations.
What else?
We give training on weekends and holidays in urgent situations.
Our driving instructors have a valid license to provide driving lessons.
We take regular road exams to train every student to drive with confidence in any type of road.
We have cars in their best condition so that you can properly learn the lessons and driving becomes easier on the initial stage.
CALL 0488 805 555 TO GET THE AFFORDABLE DRIVING LESSONS TO CLEAR THE TEST IN ONE ATTEMPT IN ATTWOOD.
To get high quality driving lessons Attwood, you have to just give us a call. You can also send us a message on WhatsApp. Apart from that, you can check our official website and social media pages. Your lessons will always be with highly skilled and qualified professional driving instructors. At Punjab Driving School, our instructors go through routine checks and training to ensure they match our ethos for providing friendly and professional lessons.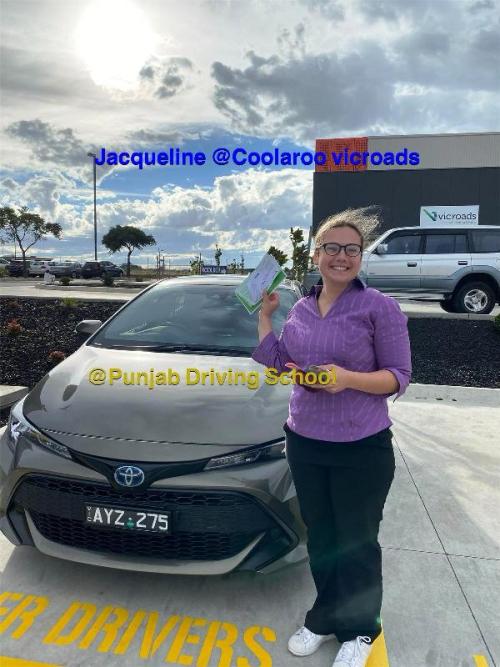 Our driving experts are intended to give you the top quality lessons to drive a car. You can get your driving license after completing the tests Also, our aim is to put our students first and to ensure that, with the help of our flexible instructors, we fit our lessons around your schedule, in order to make your experience with us as smooth as possible. If you want to have driving lessons with a skillful instructor in Melbourne, then Punjab Driving School is one and only choice you have!