DRIVING LESSONS IN CAMPBELLFIELD
Providing excellent instruction for new drivers, we have been doing this for years. With over 15 years of experience in Driving school Campbellfield, our comprehensive driver's education courses and a menu of services offer a range of options to become licensed, safer, more confident, and more experienced drivers.
When learning to drive at Punjab Driving School, you will cover all the main points necessary so that you are ready to take, and pass, your driving test. When travelling through the streets of Campbellfield, you will gain experience of driving on main roads, back roads, car parks, through traffic lights, roundabouts, junctions, as well as covering all the road rules and different signs that you need to know about. Punjab Driving School will also cover all the vital manoeuvres necessary so that you can pass your driving test with great ease. We don't see our students as customers, rather train them like our own children.
DRIVING INSTRUCTOR & LESSONS IN CAMPBELLFIELD
Our driving lessons in Campbellfield provide new drivers with a strong foundation of skills by developing the skills needed to be confident and more experienced drivers. State Certified driving instructors teach new drivers how to learn to read all hazards and dangers of the roads, terrain and other drivers through our one-on-one lessons. We don't teach new drivers how to pass the test, we teach new drivers how to drive!
During the driving lessons you learn to handle the car properly. You also learn special manoeuvres (like parking and hill proof) with the car. We will make sure that you can drive safely on the road, while looking carefully at situations around you. Driving lessons are intended so you learn how to drive a car and get your driving licence after completing the practical exam.
CALL 0488 805 555 TO GET THE AFFORDABLE DRIVING LESSONS TO CLEAR THE TEST IN ONE ATTEMPT IN CAMPBELLFIELD.
Punjab Driving School could be the perfect match for you when you are in search of a good and reputed driving school in Campbellfield. We offer qualitative and affordable driving lessons by our experienced instructors. We have one mission and that's getting the license together with you! For most people this is a once in a lifetime experience. That's why we do our best to offer you the best guidance possible.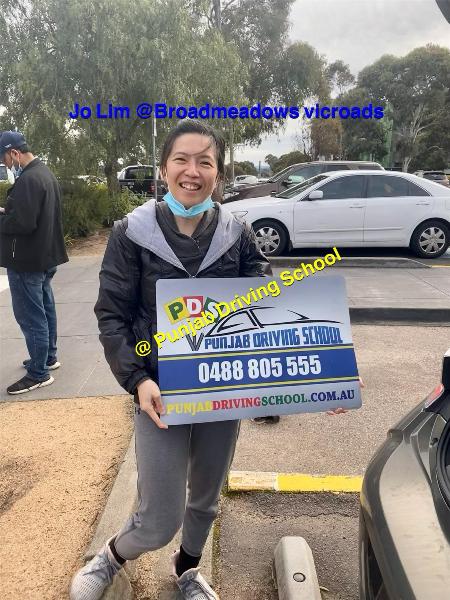 Our driving instructors provide student-focussed lessons which means you'll get every specific training you're looking for.