DRIVING LESSONS IN MILL PARK
Confidence is the main thing to become a good driver. Here at Mill Park, many driving schools just provide driving lessons but don't pay attention to the weaknesses of the students. We at Punjab Driving School provides professional driving lessons as well as train you in safe driving. Our staff of driving instructors believes in satisfying the needs of the students. There are plenty of other reasons why you must select our driving school.
One with experience and a fantastic reputation, Punjab Driving School continues to serve the best. Of course, we feel we are the best driving school in the region, but even if you decide to choose another driving instructor, please make sure you find one that fully understands the roads, the area you are learning in and of course the test routes.
REASONS TO HIRE DRIVING LESSONS IN MILL PARK
1. Latest Cars – We have a new range of cars with good functions. All of our cars are in good condition as we consider the safety of the students as the main motto. You can select any car according to your wish and learn all the functions of our qualified staff of driving instructors.
2. Good Driving Instructors – Our driving school selects only the best driving instructors from various parts of the city. The driving instructor in Mill Park has many years of knowledge in the driving industry. Apart from that, they have a valid license.
Other Reasons
We provide driving lessons on weekends and holidays.
Our driving school offers cheaper packages than other schools.
We inform you about the new traffic rules and laws.
IF YOU WANT THE BEST DRIVING LESSONS MILL PARK, CONTACT US BY GIVING A PHONE CALL OR WHATSAPP MESSAGE. OUR SKILLED DRIVING INSTRUCTORS WILL ALWAYS HELP YOU WHEN THE THING IS ABOUT DRIVING.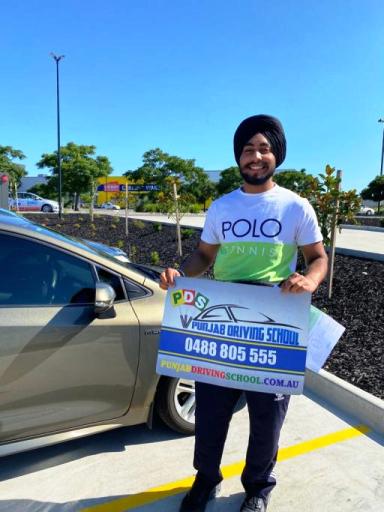 We grade and professionally train our instructors before delivering the driving lessons. If an instructor fails the standard check test he/she goes stroked off the register. As it's mandatory, our instructors go for periodic tests every three to four years. An instructor is stroked off the register if he/she fails the standard check test.
Punjab Driving School is one of the recognised schools in Mill Park and we are known for providing quality driving lessons at affordable rates. The reputation in the industry we have gained is only because of our team and of course, the students who choose to learn with Punjab Driving School.