DRIVING INSTRUCTOR IN MOONEE PONDS
Moonee Ponds has several new driving schools with reasonable car driving packages. But if you want a driving school which trains you fully in the car driving, choose our Moonee Ponds driving school. We are providing driving lessons from the last 15 years. Apart from professional driving lessons, our driving school gives the following benefits:
Benefits of Attending Our Driving School
A competent group of driving instructors
Regular road tests
Guarantee of receiving a quick license
Cost effective driving packages for all students
Our driving instructors update the students about new traffic rules and regulations
You will be trained in such a way that whatever is the road type or weather condition, you will be a perfect driver.
Experienced driving instructors with full knowledge of driving
All employees at Punjab Driving School go through continuous and intensive background checks and screening, as well as their entire driving record being reviewed. Most of our instructors pose teaching or graduate degrees. Since we have been around for more than 15 years, our reputation is unparalleled, as testament by the multiple generations of students that we have serviced.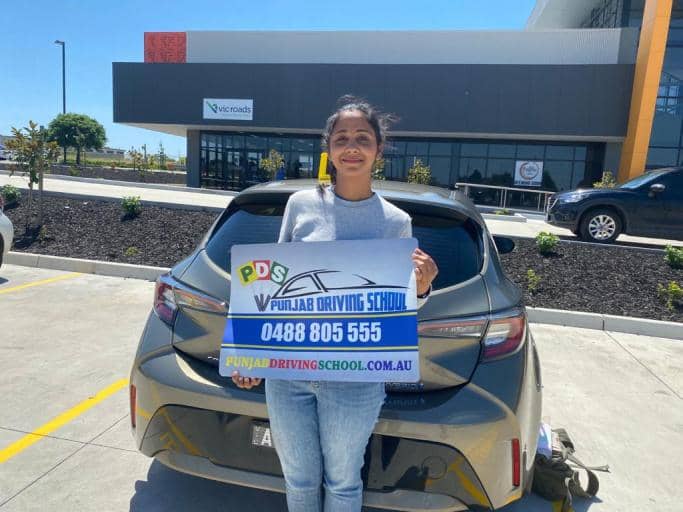 Helping pupils to learn to drive safely and pass fast is our speciality. Punjab Driving School have many years of experience when it comes to driver training programs and apt driving lessons for both adults and teens.
TAKE DRIVING LESSONS FROM OUR TOP-NOTCH SCHOOL IN MOONEE PONDS
More Benefits That We Provide
1. Best Instructors
Some students need more practice while some can learn driving in a few sessions. Our driving instructors understand the needs of every student. Further, we provide driving lessons Moonee Ponds even after the completion of the course. In that way, we make each student a competent driver at the end of the day.
2. New vehicles
Our driving school has an array of cars for students. You can select your favorite car model to learn driving lessons. Apart from that, we maintain all the cars in good condition.
IF YOU WANT A PROFESSIONAL DRIVING INSTRUCTOR MOONEE PONDS, CONTACT US BY A CALL OR A TEXT MESSAGE. WE PROMISE TO MAKE YOU A SKILL CAR DRIVER WITHIN A FEW WEEKS.
If you're a learner driver, then passing your driving test shouldn't be made to difficult. Punjab Driving School knows that people learn at different speeds but by using our proven methods, we should be able to help you pass your driving test as quickly as possible.