GAIN EXCELLENT DRIVING LESSONS FROM MORELAND LOCAL DRIVING SCHOOL
One can learn to drive from any friend or neighbour. But what is professional driving? Why is it important to attend driving school? It is because of professional learning from well-trained driving instructors. Punjab Driving School in Moreland is one of the most well-known driving schools in the city. We have a team who has gained expertise in the driving area for several years.
Punjab Driving School offer intensive driving courses, and driving lessons to the highest standards of teaching to ensure that you pass your driving test in the most cost-effective way possible. Our driving instructors have helped over more than 100, 000 pupils pass their driving test, many who pass first time in just 1 week. Years of experience have helped us to determine the best way to teach our pupils everything they need to learn to pass their test first time – in the shortest amount of time possible.
HOW DO DRIVING INSTRUCTORS HELP YOU IN MORELAND?
Quick License – Our competent team of driving instructors train you in driving very well. You can learn all the basics and advanced driving lessons within a limited period. This will help you get a license quickly.
Beautiful Cars – Unlike other driving schools, we maintain our cars well. They are in good condition and you can choose from many of them.
New Traffic Rules and Regulations – Our driving instructors inform you about the new rules of driving introduced from time to time. You will become an efficient driver within 3 to 4 weeks by attending our driving school.
Road Exams – Our driving lessons include regular road tests to check how the student has gained from our driving school.
Punjab Driving School has earned the reputation of providing a reliable and trustworthy driver education service within the Moreland suburbs with friendly and patient driving instructors. All of our instructors are licensed, and bonded professionals, who receive three times more training than is required by the secretary of state.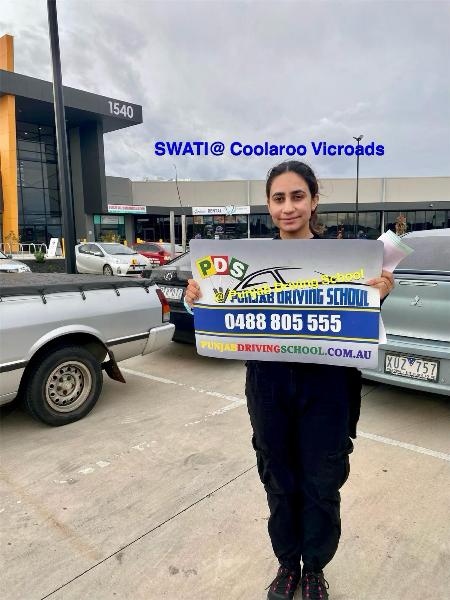 CONTACT US FOR DRIVING LESSONS IN MORELAND
If you want to gain top quality driving lessons in Moreland, call us or send us a message on WhatsApp. You can go to our official Punjab Driving School website to know about tour driving instructors, car models, rates and courses. In addition to that, you can check our pages on social media sites such as Facebook and Twitter.